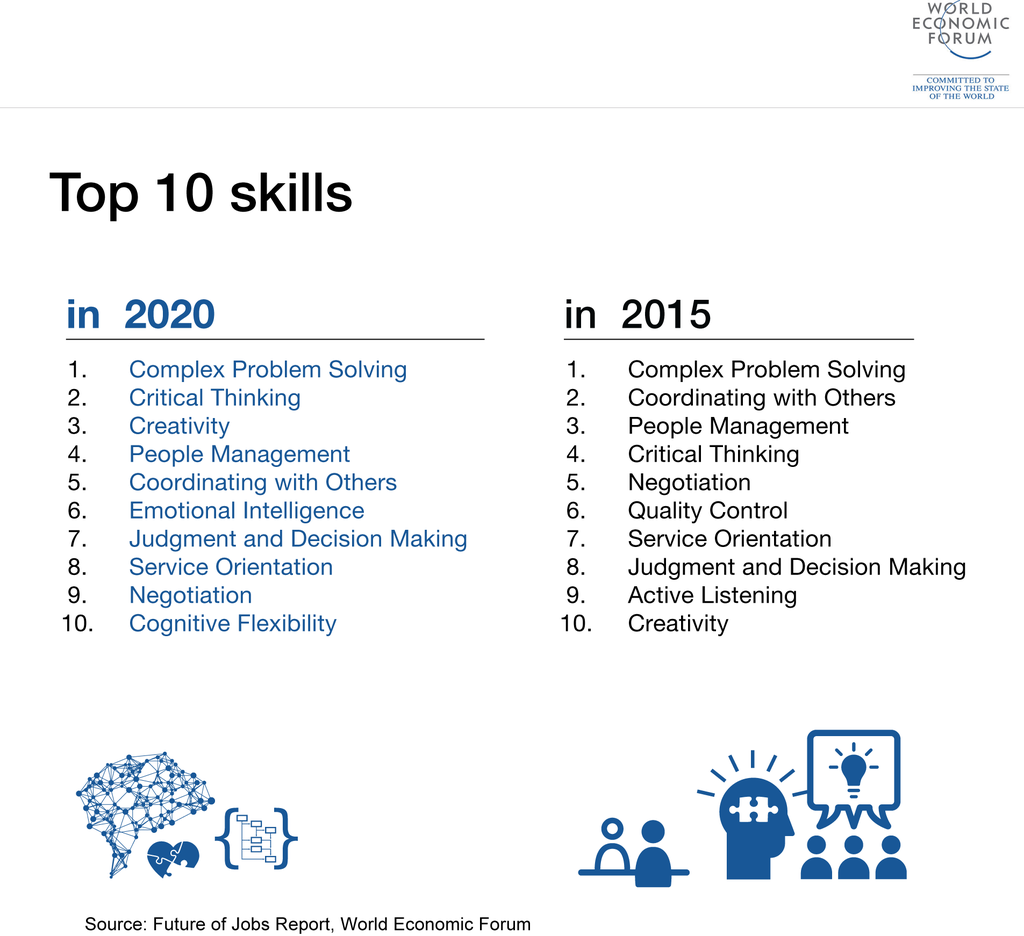 Whilst searching for "top 10 skills for 2020" other lists emerged, not unsurprisingly suggesting other skills may also be important. I particularly liked this list from
Top 10 online colleges
A believe a common enabler to implementing these skills has been omitted from both of these lists, and other's I visited, and that is
managing change
.
That is sustained change, required to develop and use these new skills, is only possible if hearts and mind's are engaged and that doesn't just happen. It requires that we be motivated to make the changes and, as I said yesterday, that requires that people be
inspired - inside and out
.
So before you start developing these skills, or recruiting for this *new* skill set, do make sure you understand how change will be embraced by these individuals, and how it will be managed and inspired going forward.
I'm attending #MentalHealthAtWork in Glasgow tomorrow, and was reminded by the notes from the last conference that 'reaction to change' is a major cause of stress. So too excessive demands, ineffective relationships and lack of: clarity on roles, control, and support. It's interesting, or perhaps I should say disturbing therefore, that skills to manage these didn't more significantly make it into the top 10!
What skills do you think will be in the top 10 for 2020, and where do you think change management (or even stress management) fits in?
You may also like Allison Ford-Langstaff's series of posts over on Future Purchasing's site that looks a little further ahead and ask's -
what will procurement look like in 100 years time
. Although my suggestion that we may no longer have any money never made it into any of her 3 lists -
the seriously good
,
the disturbingly bad
nor
the slightly mad
!
I've written other blogs on the enablers for
team working
,
supplier management
and
category management
because learning what to do differently, just as for any of the skills above, won't happen unless the enablers are in place. No surprise that change management was included - so too many behaviours that would reduce the stressors mentioned in the last #MentalHealthAtWork conference. I'll be writing a blog following this year's conference - so watch this space.
Alison Smith
The Purchasing Coach
Inspiring change inside and out